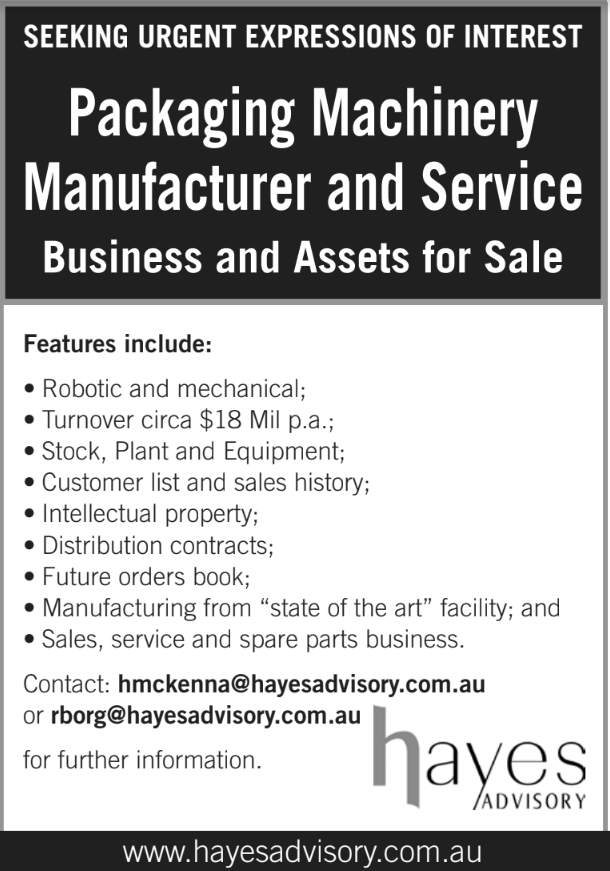 Walls Machinery Pty Ltd was incorporated on 16 February 1972.
Walls Machinery operates a business that supplies and provides after sale support of packaging and processing machinery. Walls Machinery holds a number of agreements under which it acts as the sole distributor of machinery for manufacturers based in Australia and internationally. Walls Machinery mainly operates from leased premises in Seven Hills NSW, but also has premises in Eagle Farm QLD and Tullamarine VIC from which it services customers based in these states.
Adaptapack Pty Ltd was incorporated on 27 October 2011.
Adaptapack operates a business that designs, manufactures and installs bespoke packaging systems.  Adaptapack also operates from the premises leased by Walls in Seven Hills NSW.
Further information can be found at http://www.wallsmachinery.com.au/