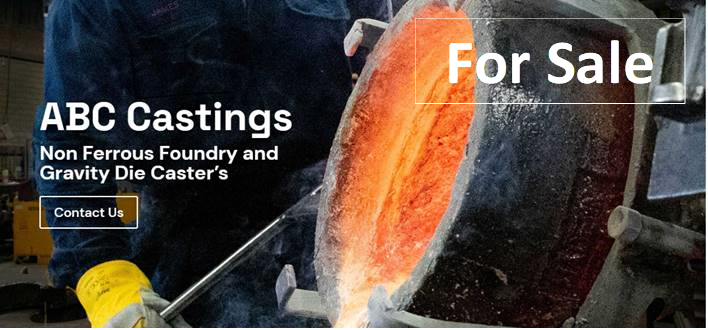 Highly successful and profitable non-ferrous foundry business, a widely respected industry leader of innovation and quality is for sale.
The business is based in Sydney's South-West.
A specialist in automated green sand moulding, chemically bonded sand moulding, gravity die casting, heat treatment and expertise in the facilitation of machining and powder coating to suit all needs.
A repetition foundry supplying the mining, agriculture, building and construction, utilities, rail and general engineering industries.
Revenue $5.7M p.a. over the last four years, achieving a record sales of $6.6M in FY22.
Average Gross Profit of 34%.
FY23 results anticipated to equal or improve on historical performance.
Favourable premise lease available. Option to purchase premises also available.
Current owner will consult to ensure a seamless handover to the new owner, if required.
The business is the perfect opportunity for expansion via acquisition, or another industry participant to consolidate their position and set themselves apart from their competitors through horizontal or vertical integration with an established and profitable business.
All assets/plant required to operate and maintain the business (Goodwill, IP, P&E) are included.
Features include:
38 years of trading history and reputation
Consistent year on year revenue
Established list of regular/repeat customers
Favourable Lease Terms
To obtain a copy of the Information Memorandum, please email saleofbusiness@abccastings.com.au to obtain a copy of the confidentially agreement.
For more information, please contact:
Ryan Borg of Hayes Advisory on
ABC Castings Pty Limited
A.C.N. 051 991 154